PATCHOGUE Physical Therapy
Metro Physical Therapy in Patchogue is a leading provider of Physical Therapy in Long Island. One of our nine outpatient Long Island locations.
322 W Main St
Patchogue, NY 11772
(1st floor Mr. D's Ultimate Fitness)
Phone: 631.228.4977
Fax: 631.228.4837
Email: info@metropt.com
Patchogue Office Hours
Monday- 8am-8pm
Tuesday- 8am-8pm
Wednesday- 8am-8pm
Thursday- 8am-8pm
Friday- 8am-2pm
Saturday- 8am-1pm
Sunday- CLOSED
Services offered at this location:
Physical Therapy & Orthopedic Therapy
At METRO Physical & Aquatic Therapy's Patchogue location, you'll find caring, skilled physical therapists with specialized training in orthopedic manual therapy. Our therapists have the background and experience to treat all musculoskeletal injuries.
RANGE OF EXPERTISE:
• Trigger Point Therapy
• Kinesio Tape
• Sports Injuries & Concussion Interventions
• Sports Conditioning
Occupational Therapy
Metro Physical & Aquatic Therapy is a leading provider of Occupational Therapy in Patchogue, NY. Occupational therapy services may include comprehensive evaluations of the client's home and other environments (e.g., workplace, school), recommendations for adaptive equipment and training in its use, and guidance and education for family members and caregivers. Occupational therapy practitioners have a holistic perspective, in which the focus is on adapting the environment to fit the person, and the person is an integral part of the therapy team.
Pilates Physical Therapy
At Metro Physical and Aquatic Therapy Patchogue we offer, Pilates Rehabilitation, covered by most insurance plans, for those with current injuries and for those who are trying to prevent future injury. We view the body as a finely tuned, integrated system requiring balance, mobility and strength to enable it to perform at it's best. We will teach you to move correctly in order to replace your pain, stiffness and restrictions with effortless movement.
Pediatric Therapy
Metro's Patchogue pediatric physical therapy deals with a wide variety of problems that may affect your child's development from infancy through the teen years. Our goal is to ensure that your child's physical capabilities for everyday activities are the best that they can be.
Our experienced physical therapists understand that a child with a disability or accident related injury needs to be engaged during treatment, and that a positive attitude is essential for successful care.
Conditions we treat:
Torticollis

Autism Spectrum Disorders

Cerebral Palsy

Erb's Palsy

Down Syndrome

Gross Motor Delays

Muscular Dystrophy

Orthopedic Conditions

Spina Bifida

Deficits in Gait and Balance

Impairments in Strength & Range of Motion
TMJ Treatment
Temporomandibular Disorder (TMD) is a broad term that encompasses disorders of the temporomandibular joint and its associated anatomical structures. The disorder may be intra-articular, due to inflammation, internal structural changes (internal derangement) or degeneration, or it may be extra- articular due to imbalance or over-activity of the jaw muscles, commonly the muscles of mastication or the cervical muscles.
Non-invasive, conservative treatments have found to be effective for the treatment of TMD and facial pain. Metro's evidence based and state-of-the-art treatments are very effective in relieving and managing TMD. Even when the symptoms are long-standing and severe, we have self-managing tips we will share with you to help with your symptoms. With appropriate physical therapy, most patients will see a significant improvement in their symptoms within 3 to 6 weeks.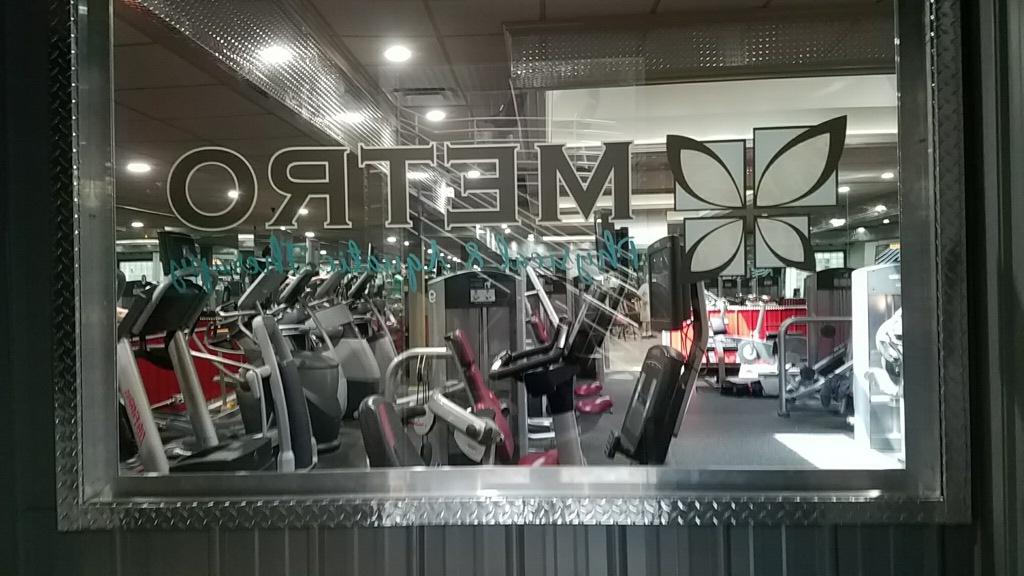 Located right on main street. Our facility is located inside the newly constructed 30,000 sq foot, Mr. D's Ultimate fitness at 322 W Main St, Patchogue, NY 11772. We are committed to providing the highest quality care to the Bayport, Bluepoint, Patchogue and East Patchogue communities and have late and early hours for your convenience.